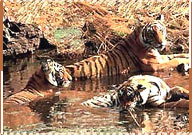 Ranthambore Wildlife Sanctuary
Ranthambhor National Sanctuary, before a princely game conserve is the scene where the celebrated Indian Tiger is best seen. Ranthambhor Tiger Reserve lies on the junction of Aravali and Vindhyas just 14 Kms from Sawai Madhopur in Eastern Rajasthan. It sprawls over a varying and undulating landscape. The scenery changes dramatically from gentle and steep slopes of the Vindhyas and sharp and conical hills of the Aravali. A tenth century fort also blends amicably with the background. Pure sands of Dhok (Anogeissus pendula) interspersed with grasslands at the plateaus, meadows in valleys and luxuriant foliage around the canals make the jungle. Three big lakes – Padam Talab (meaning Lake), Malik Talab and Raj Bagh – are similar turquoises studded in the vast forest that abounds with aquatic vegetation including duckweeds, lilies and lotus.
Visit Ranthambore Wildlife Sanctuary
Sariska Wildlife Sanctuary
This Sanctuary is situated only 200 km from Delhi and 107 kms from Jaipur. Although larger than Ranthambor, it is less commercialised and has less tigers but a similar topography. It covers an area of 800 sq km in total, with a core area of approximately 500 sq km. The Northern Aravali Hills dominate the skyline with their mixture of sharp cliffs and long narrow valleys. The area was declared a sanctuary in 1955 and became a National Sanctuary in 1979.
The landscape of Sariska comprises of hills and narrow valleys of the Aravali hill range. The topography of Sariska supports scrub-thorn arid forests, dry deciduous forests, rocks and grasses. The broad range of wildlife here is a wonderful example of ecological adoption and tolerance, for the climate here is variable as well as erratic.
Visit Sariska Wildlife Sanctuary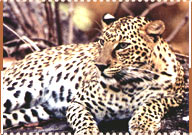 Darrah Wildlife Sanctuary
An erstwhile royal hunting preserve of the Maharaja of Kota, it is a thickly forested sanctuary lying along the southeastern border of Kota. This hilly sanctuary with thick forests is worth a visit.
The animals here include Wolf, Sloth Bear, Chinkara and Leopard. This sanctuary is stretched in the area of 250 sq Kms, almost 50 Kms from Kota. The best time to visit is between February and May.
Visit Darrah Wildlife Sanctuary
Desert National Wildlife Sanctuary
The Desert National Sanctuary is an excellent example of the ecosystem of the Thar Desert and its rich fauna. The Sudashri forest post is the most ideal place for observing wildlife in the Desert National Sanctuary. Sand dunes form less than 20 percent of the Sanctuary, which consists of craggy rocks, pavements and compact salt lake bottoms, intermedial areas and fixed dunes.
Its inhabitants include the blackbuck, chinkara, wolf, Indian fox, desert fox, hare and desert cat. Flights of sandfrouse start coming to waterholes from sunrise onwards. One also hear the morning call of the grey partridge. Blue tailed and green bee-eaters, drongos, common and bush quail and Indian rollers are birds, which are commonly found around waterholes. the Sanctuary is also home to the great Indian Bustard which is peril of extinction.
Visit Desert National Wildlife Sanctuary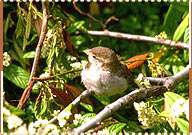 Keoladeo National Sanctuary, Bharatpur
This magnificent bird haven in actual came into being paradoxically as a duck shooting preserve for Maharaja Suraj Mull of Bharatpur. He transformed the shallow depression formed by the confluence of River Gambhir and River Banganga into a reservoir by damming the rainwater in monsoons. Flooding of water created shallow wetland ecosystem causing it to be a perfect habitat for an astounding variety of birds. The Sanctuary that was a hunting preserve for the Maharaja and the British continued to be so till 1964, after which the hunting was banned.
Visit Mout National Sanctuary
Mount Abu Wildlife Sanctuary
The sanctuary comprises the oldest mountain ranges - The Aravali. It was declared as a Wildlife Sanctuary in 1960. Apart from having several sightseeing places this sanctuary is a draw for nature lovers as it has great potential for Eco-tourism, In shape this sanctuary is long and narrow but the top spreads out into a picturesque plateau which is about 19 km. is length and 5-8 km. in breadth. Attitudinally it varies from 300m. at the foot Mil to 1722m. at Gurashikhar, the highest peak of the Aravali Ranges. The rocks are igneous and due the weathering effect of wind and water, large cavities are common the rocks. This feature is typical of Aravali and particularly of Mt. Abu. Toad Rock in Mount Abu is one such example
Visit Mout Abu Wildlife Sanctuary